Dr. M.G. Sridhar MD (Biochemistry), DNB, PGDBE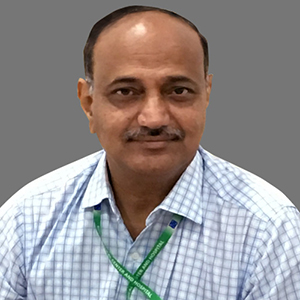 Dr. Sridhar is a well known academician . He is an alumnus of Bangalore Medical College (MBBS,1981) and JIPMER, Pondicherry (MD-Biochemistry,1987). He has served in JIPMER for nearly 27 years as a faculty member and 18 years as Professor. He has more than 15 years of experience in various administrative positions in JIPMER. He has also qualified for Post Graduate diploma in Bio-ethics of ICMR that was certified by IGNOU. (Sponsored by Fogarty International, USA.)
He is a member of several Boards of Studies, Advisory committees and Curriculum development committees of various Universities in India and Nepal. He has over 84 publications to his credit and has guided more than 60 postgraduates(MD. PhD) in their research work.
He has done extensive work in Problem Based Learning strategy that promotes the development of critical thinking skills and helps apply learning concepts effectively.
He has participated in building many medical schools in India and Nepal.
He plays a unique role in dealing with key policy issues and overall administration of Departments of Basic Medical Sciences.. He adopts humane and altruistic approach while communicating with colleagues and in maintaining premium decorum.
Contact Information
Dr. M.G. Sridhar MD (Biochemistry), DNB, PGDBE
Vice Principal
KMCH Institute of Health Sciences and Research,
99 Avinashi Road,
Coimbatore 641014.
T : 0422 6806803